The Society of Jesus
Ignatius of Loyola sent two Jesuits to Ireland in 1541. In doing so, he demonstrated an interest in Ireland and generosity in sending two valuable companions from his small number.  Ignatius' exact contemporary, Henry VIII, had declared himself King of Ireland – not Lord of Ireland as his predecessors had been - so Paschase Broët and Alfonso Salmerón arrived at a time when Irish society was in great turmoil and disarray as Irish nobles were being forced to submit to English rule.
Although their mission was not evidently successful, it was an opportunity for Ignatius to express and refine essential aspects of Jesuit mission and to recognise the importance of urban centres – sorely lacking in Ireland at the time.
Since then, Jesuits have sought to contribute to Irish life. Ignatius saw the world as his workplace and was intent on bringing the message of the gospel to new places and in new ways. He encouraged Jesuits to seek God in all things, continuing to inspire a broad and inclusive approach to education and to motivate Jesuits to embody a faith that does justice.
The Jesuit story in Ireland includes notable figures like Dominic Collins, a brother who died for his faith in Youghal in 1601, and John Sullivan (1861-1933), the second Irish Jesuit to be named Blessed. Over the centuries, hundreds of others have ministered throughout Ireland in schools, colleges, parishes and homes, and have joined other Jesuits in missions all around the world. Nowadays Jesuits and colleagues support diverse works - of which Manresa is just one.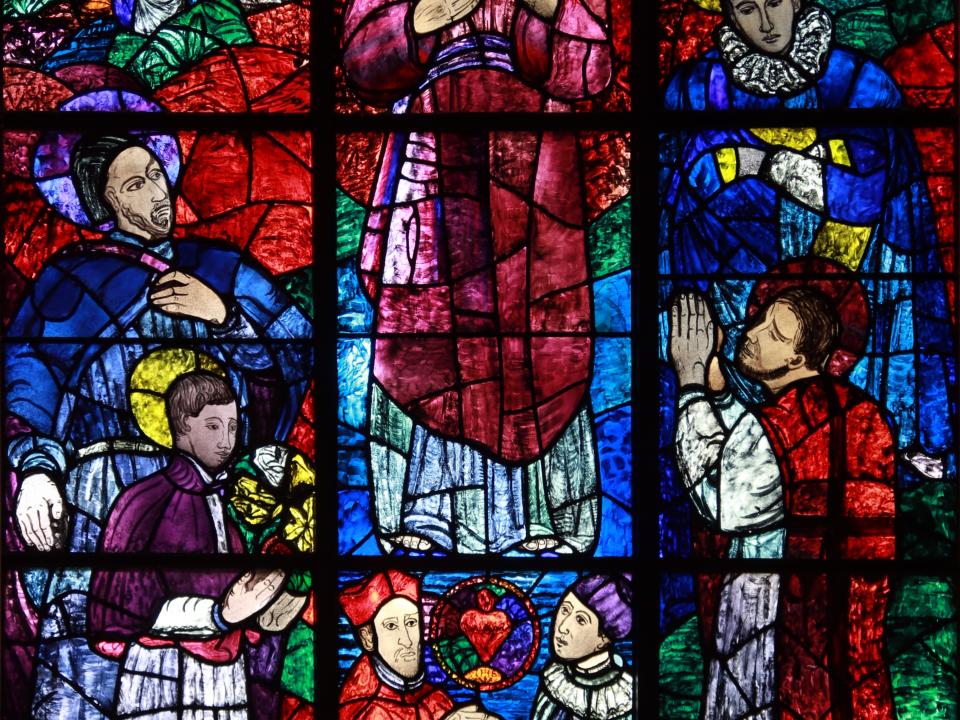 Visit these sites for more information on the Society of Jesus.
The Jesuit Saints in Evie Hone's Window in Manresa