An Irish Sanctuary
Ireland's first bird sanctuary stands "as a fitting memorial" to an Irish Jesuit, according to one of Birdwatch Ireland's founders. 
Born in Caherconlish, County Limerick, Patrick Kennedy joined the Jesuits in 1898, spending his formation in Tullabeg (where one of his fellow novices was Blessed John Sullivan), Stonyhurst and Milltown. After a number of years teaching in the Crescent, Limerick and Belvedere, Dublin, Fr Kennedy went to Emo in County Laois, where his reputation as a birder was established by the publication in British Birds of his study of the habits of tree-creepers in the sequoia. He moved to Rathfarnham Castle in 1936 and became recognised in his network as a reliable point of reference. He remained in Rathfarnham until his death in 1966.
The North Bull Island in Dublin Bay was Ireland's first bird sanctuary, a designation that was the dream of an Irish Jesuit, P.G.Kennedy (1881–1966).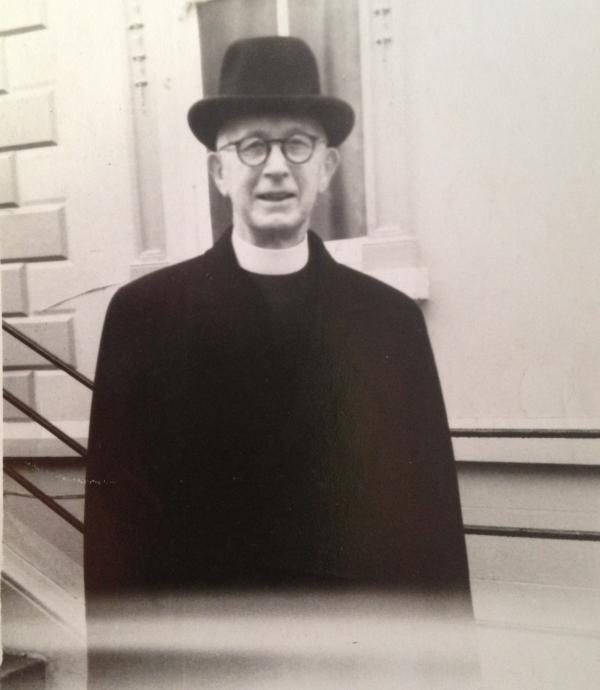 The North Bull Island in Dublin Bay was Ireland's first bird sanctuary, a designation that was the dream of an Irish Jesuit, P.G.Kennedy (1881–1966).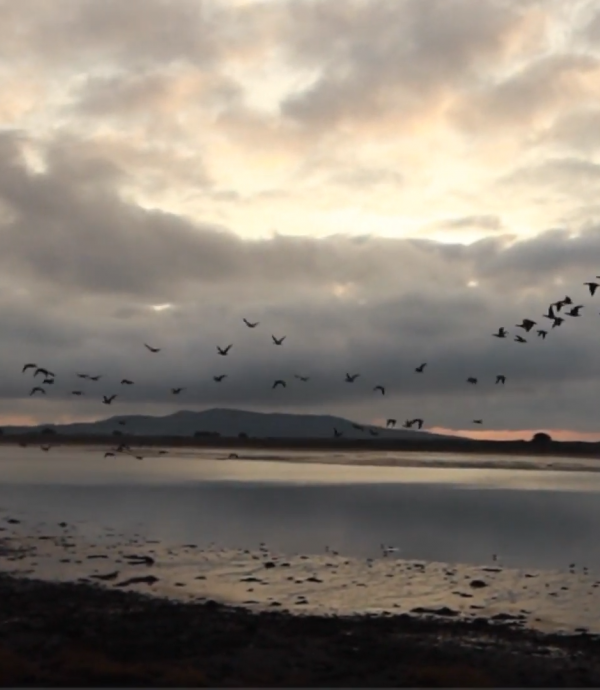 Bull Island
Used as a shooting range and trench warfare training-ground during the Great War, the Bull Island had an uncertain future. Fr Kennedy persuaded Dublin Corporation to apply to the Minister for Justice to sign an Order establishing the Bull Island as a sanctuary. He continued to lobby to ensure that plans to develop either a marina or dump did not progress.
"There is no spot on our coast", Fr Kennedy wrote, when President of the Dublin Naturalists' Field Club in 1942, "from Fair Head to Carnsore Point that can take the place of the North Bull, which is unique in this country, while comparing favourably with such famous bird resorts as Scolt Head in Norfolk and Texel in Holland."
In no small way due to Fr Kennedy's campaigning, the North Bull Island was designated a bird sanctuary in 1931, the first in Ireland. The area has since been granted further protection and recognition, being named as a UNESCO Biosphere Reserve and included as a Ramsar Site as a Wetland of International Importance.
Fr Kennedy used every means he could to develop popular appreciation of the natural world, bird life in particular. Active as a field observer, he became known as an energetic correspondent and campaigner, writing and giving talks to groups and on Radio Éireann.
One of a significant number of Irish clergy from various denominations who advanced the study of natural history, Fr Kennedy made his contribution to scientific knowledge while expressing his Christian faith and protecting and promoting appreciation of God's creation.
Manresa is wonderfully situated to recall his work to establish the Bull Island as Ireland's first bird sanctuary, locating us to appreciate this legacy and to imitate him in noticing, cherishing and preserving the natural world and wildlife as we are drawn into wonder at the work of God.
...a kindly, courteous gentleman of the old school. It is, alas, unlikely that we shall see his like again.
Publications
Fr Kennedy contributed to journals ranging from popular to specialist; The Irish Naturalist's Journal, British Birds, Studies: An Irish Quarterly Review and The Sacred Heart Messenger contained articles he penned. His most extensive series were Bird life on the North Bull - eleven articles published in The Irish Naturalists' Journal 1935/1936 - and twenty-one pieces in a Birds of the Countryside series which appeared in Studies between 1943 and 1948. The Messenger ran Birds of Ireland: month by month in a Nature Studies Series in 1928.
An indication of his patient attention can be seen in annual index of heron populations in British Birds. From 1939 to 1952, W.B. Alexander's submissions regularly included notes such as, "The Rev. P. G. Kennedy has again supplied figures for 16 heronries in 7 counties of Eire." His physical stature was of benefit; an obituarist recalled, "Thanks to his height he was invariably the first to step over the boundary fences surrounding the Forestry Plantations while the rest of us moved up and down outside searching for a suitable spot to get across."
1953 saw the publication of An Irish sanctuary: birds of the North Bull, a book intended to make his radio talks available to young birdwatchers "in a compact and accessible form." Clive Hutchinson confirmed that his intention was realised, judging the book "unlike most modern books and papers about birds, it is a readable and highly personalised account not just of the birds but of the experiences of the author and his friends watching them on the Bull."5 The book retains significance in helping us to recognise the visitors and resident birds . His List of Birds - Month by Month shows how the intervening decades have seen change; Bewick's swans are not now familiar and little egrets are no longer unusual here (unlike a 1957 sighting which drew Fr Kennedy's attention).
Publication costs of the book were borne by Colm Ó Lochlainn, the progressive proprietor of The Sign of the Three Candles. Fr Kennedy's 1961 A List of the Birds of Ireland was issued by the Stationery Office in Dublin, indicating how well he was regarded in his area of expertise.
In 1954, Fr Kennedy collaborated with two former Indian Army officers in publishing The birds of Ireland: an account of the distribution, migration and habits as observed in Ireland. Lieutenant-Colonel Charles Scroope, a Davis Cup tennis player, and Major 'Jim' Ruttledge MC shared his passion for conservation and education and compiled this significant study, updating the 1900 publication of the same name by Richard Ussher and Robert Warren. Their work endured for many years before yielding to Clive Hutchinson's 1989 Birds in Ireland.
Robin Ruttledge (1899–2002) was one of the founders of the Irish Wildbird Conservancy (now BirdWatch Ireland Ireland) and delighted in his long correspondence with 'Father K.' whose "letters were always full of interesting information and, when required, good counsel. He always wrote with enthusiasm concerning our common interest, whether regarding bird distribution, migration, habitats or conservation." Contributing to Fr Kennedy's obituary in The Irish Naturalists' Journal in 1968, he wrote of working with him in the field; "He was a splendid companion, possessed of alert and persevering observation, a quiet unassuming manner and a nice sense of humour, which could take the form of a good laugh against himself."
"The North Bull Island was a sanctuary which he was primarily instrumental in forming and which he knew and loved so well and which is a fitting memorial to him." Ruttledge wrote, concluding his recollection of Father K. by recalling that he was "a kindly, courteous gentleman of the old school. It is, alas, unlikely that we shall see his like again." 
Rev. P. G. Kennedy, S.J. (The roosting habits of tree creepers in British Birds, Vol. XXX, pp. 2–13

Richard A. Baker, Birds, bugs, bogs, botany and biodiversity: some clergymen naturalists associated with Ireland. The Irish Naturalists' Journal
Vol. 33, No. 1 (12 December 2013), pp. 28–34.

 1953. An Irish sanctuary: birds of the North Bull. Dublin: The sign of the three candles.

F. K., R. F. R., and A. W. S. "Rev P. G. Kennedy, S.J., 1881–1966." The Irish Naturalists' Journal 16, no. 1 (1968): 4–7.